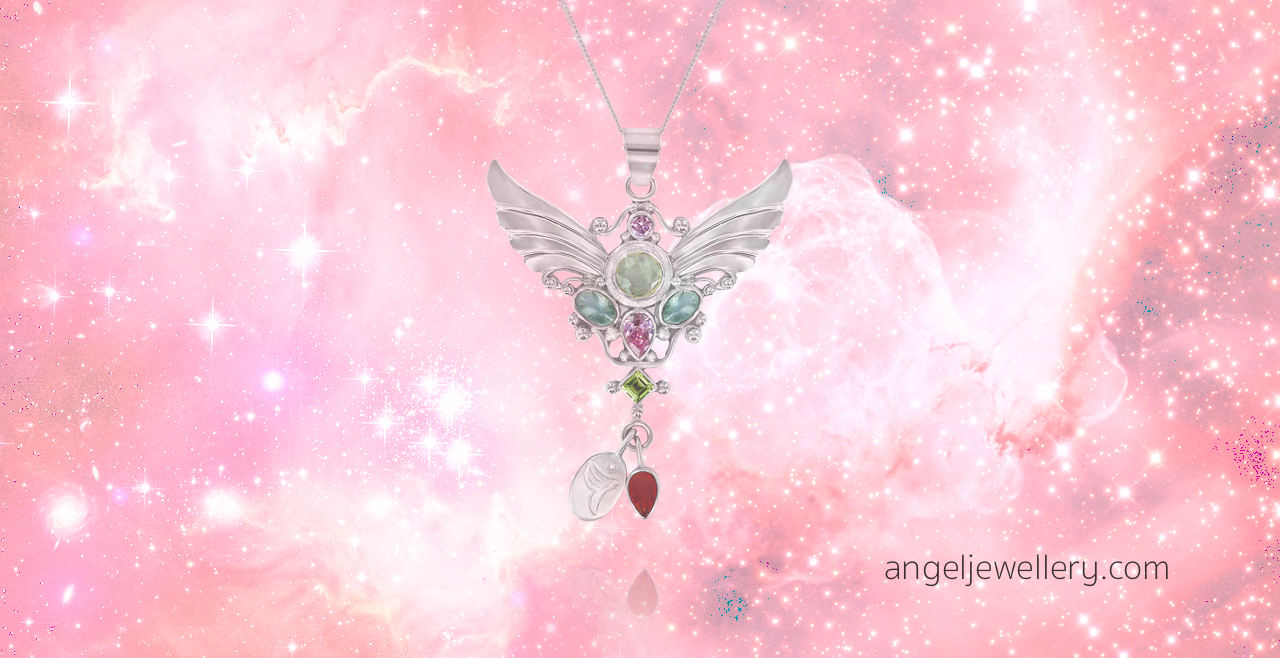 Fertility Angel Pendant. Superboost For Mums & Mums To Be
Click here back to purchase details

For all mothers and mothers to be here is my beautiful solid silver, handmade Fertility Angel Pendant.
Along with supportive fertility crystals Rose Quartz, Moonstone and Peridot, she also carries a gemstone of great energy, ambition, success, and power; this is the potent Carnelian gemstone and my favorite of favorite Angelic gemstones.
Known in many ancient cultures for its beneficial and positive effects on the reproductive system, this sumptuous gemstone, with its flesh like color, works to promote the generation of new cells, vitalize the circulatory system and improve the absorption of vitamins and minerals, having in turn, a great effect on the firming of the skin and the toning of the organs. It is also known to alleviate premenstrual syndrome, irregular menstrual cycles, and cramps.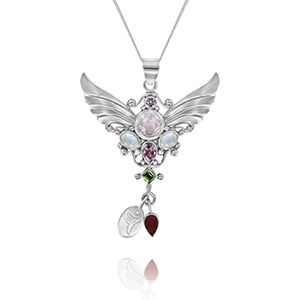 Chakra Healers connect the gemstone to the spleen chakra which is known as the center for creative, social and emotional energies. As the energies begin to flow again through the chakras, we become more connected to our body. We are able to relax more easily, making us a more spontaneous, loving and confident person around those we love.
Crystals In The Fertility Angel Pendant.
Sitting between the Angel's silver wings in the centre of the pendant we have the lovely Rose Quartz crystal, another fertility friend, whose beneficial qualities help to dissipate any worry, fear and self-doubt that may be affecting us, and remind us to love and nurture ourselves and our bodies with good natural food, fresh air and exercise.
Sitting on both sides of the Rose Quartz are two glorious Moonstone crystals, moonstone being another favorite, because of its moon-like, female qualities. As the moon waxes and wanes in perfect cyclic motion, it creates the rhythms within our bodies. Moonstone helps to balance, calm and encourage the natural rhythms of life.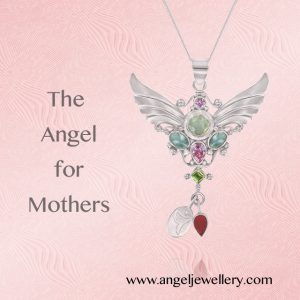 Have the Angel pendant beside you for a little extra support for fertility and conception.
During pregnancy to help guard against miscarriage.
Whilst in labor to help contractions.
And to help regain muscle tone in the early weeks after birth.
Great support with creative ideas, and making plans bear fruit.
I love this Fertility Angel pendant and I wear her whenever I'm creating because she is a powerful motivator for making plans bear fruit. She gives us buckets of confidence and self-esteem, helping us overcome those parts of our personality that may be holding us back from expressing creative ideas and using our unique, God given talents.
The Fertility Angel can also be called upon for all types of disorders dealing with the sexual organs and is helpful for men as well. Some even say that it has aphrodisiac properties, increasing passion, and sexual contentment.
A lovely story I heard suggested that for fertility purposes, partners each wear a carnelian gemstone, and while not being worn, place both gems together in a silk purse so that while in contact with each other, the stone's vibrations may synchronize and unify. Then when next worn by the couple harmony and synchronicity will prevail.
All love, blessings and good luck,
Linda
Ps. Learn more about Angels in the Angel Jewellery Blogs below.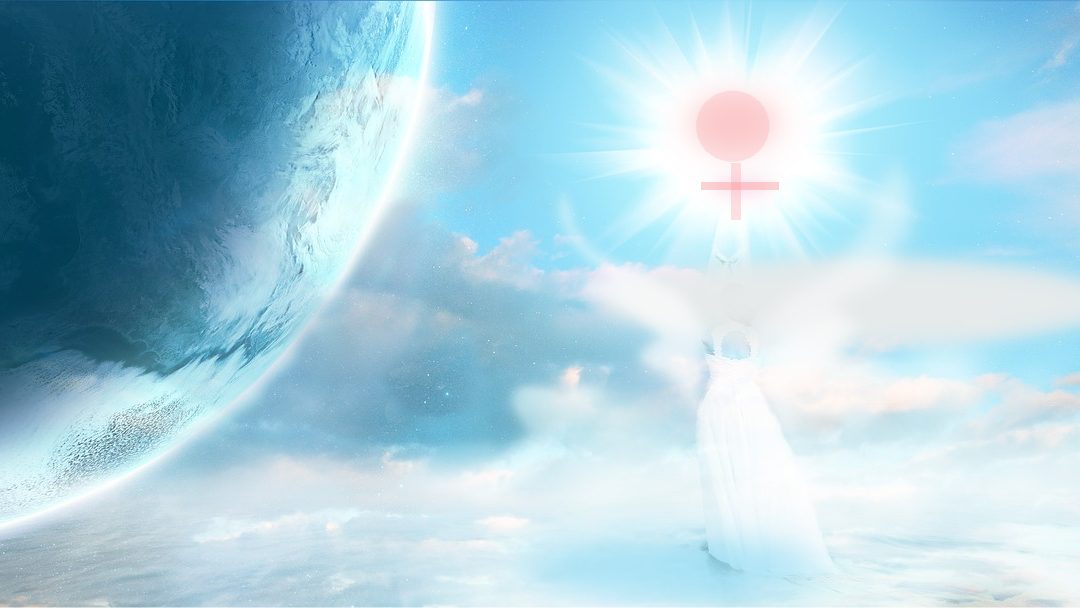 Angels Illuminate Your Divine Feminine Both Archangels and Angels illuminate your divine feminine and help you to access your deepest sense of self worth. You know Angels love you...but the real question is...how much do you truly appreciate all...

Words from Linda, about her
Angel Jewellery.
---
All my necklaces are made with the most beautiful natural crystals and they have already helped thousands and thousands of people from all walks of life all over the world connect more fully with their Angels.
Many of the crystals are connection crystals and will help you to safely and confidently channel the Angel or Archangel you are working with for inspirational messages and healing.
I explain all about the crystals I have used in each necklace and the ways they are most likely to benefit you.
Each one has an energy that will empower you to develop your soul purpose and align with divine healing.
Check out these Angel and Archangel necklaces in the photos below –  they are my most popular ones and are helping so many people, as you will read in the testimonials.