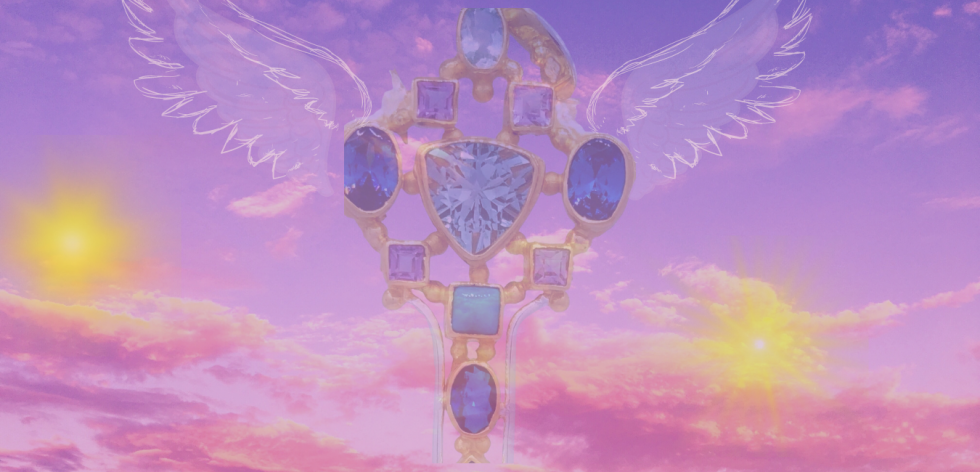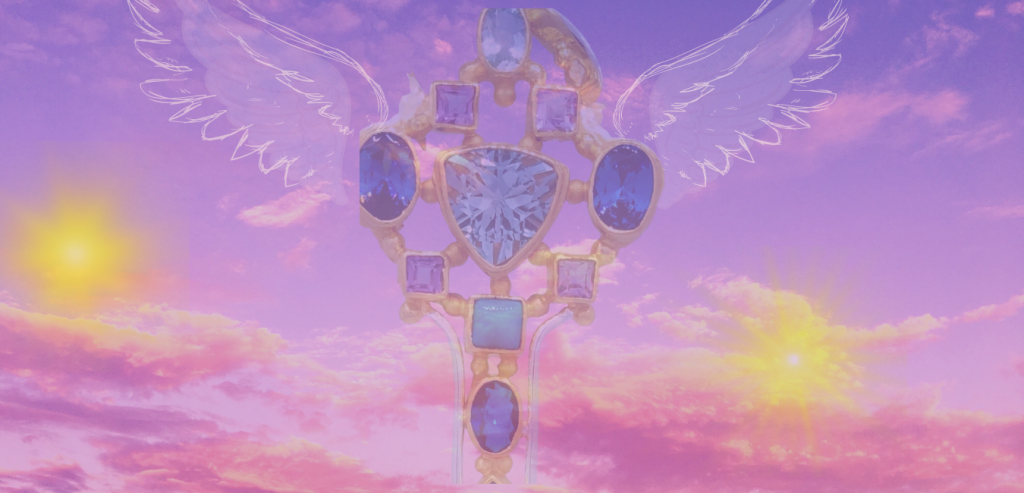 Sword & Stone In The New Archangel Michael Necklace
I've added a subtle suggestion of a sword along with 4 amethyst crystals in my NEW version of the Archangel Michael Necklace.
Not that I'm a fan of weaponry or anything like that, but more because of its significance and symbolism.
It's a magical sword more like a wand really.
Because for all the years I've spent tuning in to Angelic energies it's only lately I've "got" the bit about how Michael is connected with Justice and the Law.
I was always a little frightened by this aspect of Archangel Michael and now I realise why.
It's because when we really stand up for what is right and just and when we really truly seek truth we risk pitting ourselves against the laws of man and society which are often far far from fair or just
And many have fallen seeking justice and truth.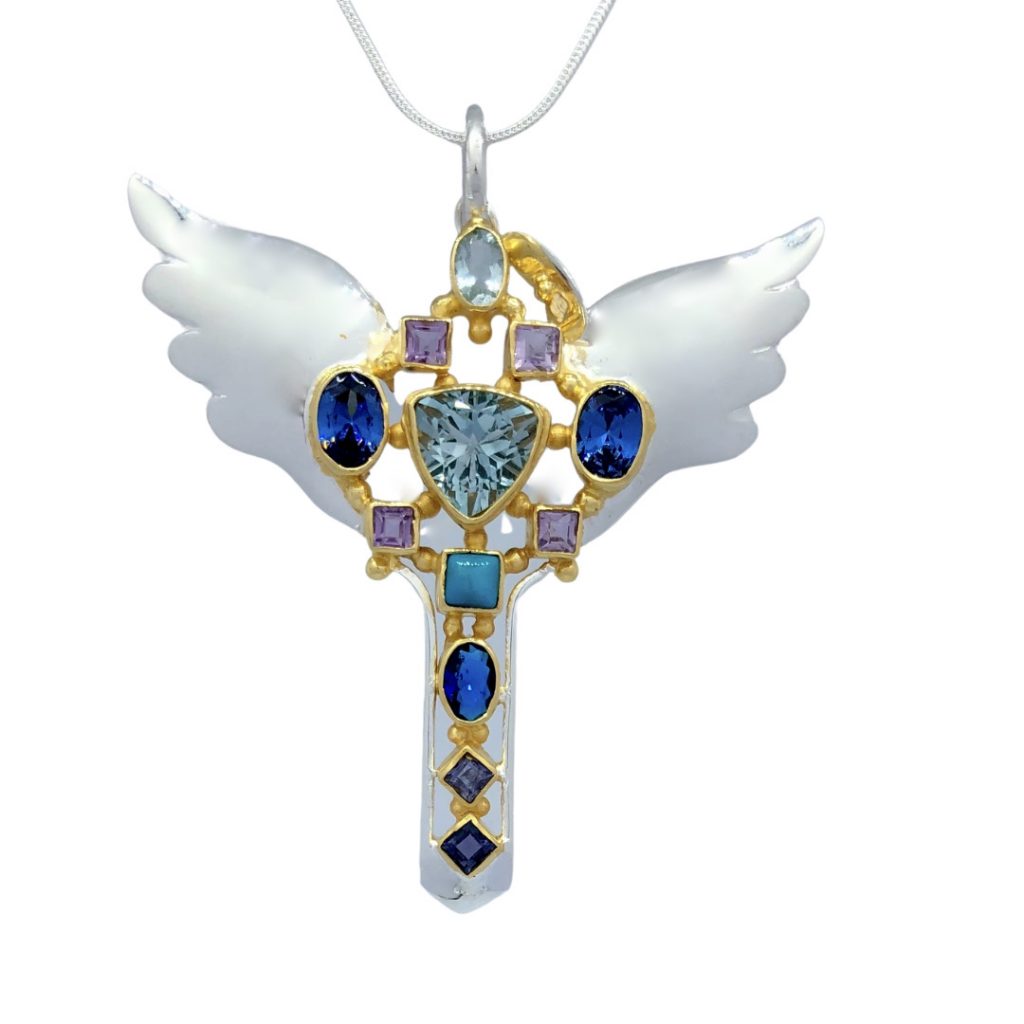 I've also added the Amethyst gemstones to the new Archangel Michael Necklace and also a touch of gold, as many people describe seeing these colours in flashes and sparkles when the Angel is around them.
The Amethyst brings the quality of calm and positivity to our mental process adding a sense of serenity to the existing potent mix of gemstones .
Again I have been drawn to use Baby Blue Topaz for his shield of protection in the centre, Aquamarine at the top a conduit for Angelic connection, Iolite (water sapphire) and Kyanite for courage to overcoming difficulty, and Turquoise for supreme protection.
Why I Made This New Archangel Michael Necklace
So now I understand that "other" aspect of this mighty Angel and why I made this new Archangel Michael Necklace.
Its not just about his ability to cut right through the BS with his laser sword of truth, but it's also to offer protection on behalf of those who have the courage to speak up and challenge injustice and corruption in order to create a world where all people are equal and all systems and laws are founded on the universal laws of love and peace and truth and equality and fairness and care and growth for all.
So, evoke this mighty warrior angel all you whistle blowers and activists, leaders, lawyers and lobbyists and all of you who are seekers of the real truth and real justice, and know that Archangel Michael will be standing in front of you taking the force of the blow.

Love and peace everyone
Lots of love
Linda 🕊❤️🌸🍀💎